The Bitcoin Lightning Network has arrived in Freudental. As an additional payment method, we now accept Bitcoin payment via the Bitcoin Lightning Network (second layer solution). With the early adoption of this lightning fast payment system, we are ahead of time and ready for the future of commerce.
After a month of intensive development and testing, on the 1st February 2020, we have concluded the tests on the TestNet, quietly the revolutionary "Bitcoin Lightning Network" technology has been deployed. Our Bitcoin Lightning Channel is expected to process and confirm transactions up to 0.04 Bitcoin or 4'000'000 Satoshis within a second. All transactions are processed using the Bitcoin Lightning Network for a much lower network fees and super fast confirmation speed.
We recommend Bitcoin Lightning Wallets such as Eclair Mobile Wallet and BlueWallet, both apps are available free of charge from the Google Playstore.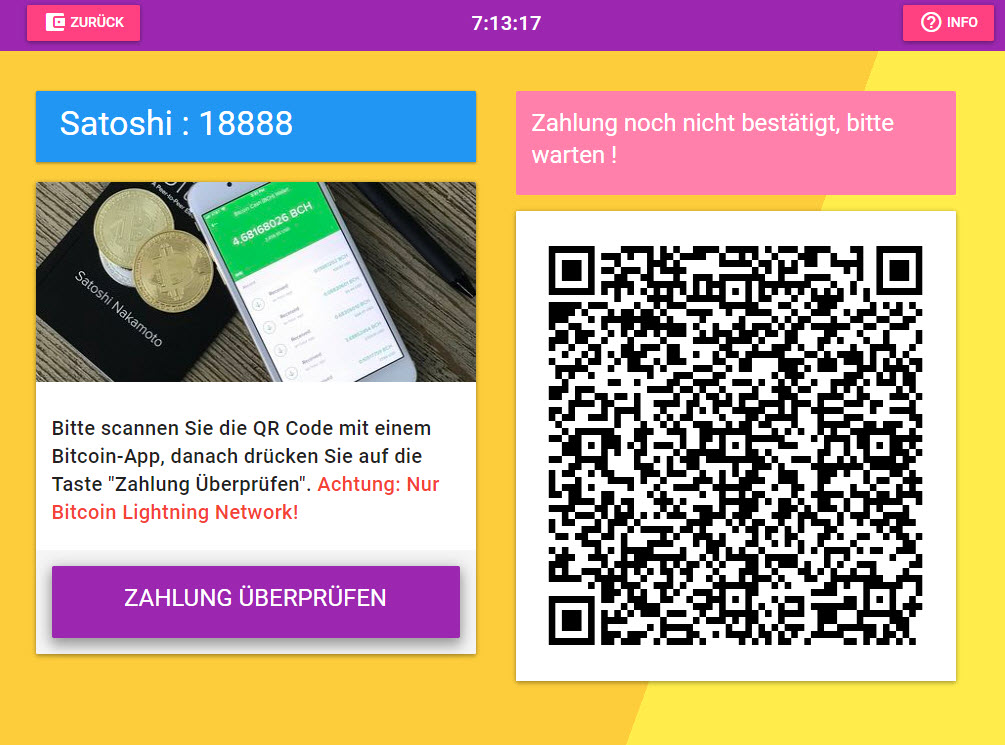 To demonstrate the ease and speed of the lightning network, our self-service POS terminal is the first device to receive this exciting software upgrade, the integration of Bitcoin Lightning Network in the online shop and the flow blockchain (V2) is in progress and expected to be released by the end of February 2020.
As a reminder, the current Bitcoin payment methods (SegWit and Core) remain valid as payment methods on-site.